Pricing by the
job

, not by the hour!*

Know the price before we start.
Repairs within 2 hours*… Just ask!
10% Pension Discount available*
$0 deposit. Interest free terms available
4.7 star service rating based on Google reviews
20 year labour warranty*
Adelaide burst pipe repairs
ABA Plumbing & Gas are your Adelaide burst pipe repair experts. We offer a same day emergency plumber and are available 24/7, across all metro suburbs. If you experience a leaking or burst pipe in Adelaide then call us for a prompt, professional and proficient repair from one of our fully insured and qualified plumbers with all work being guaranteed.
A leaking or burst pipe can be an absolute nightmare for any property owner. A burst pipe is pretty easy to notice as water will be gushing onto your property. If this happens you should turn your water off at the mains and call in an Adelaide master plumber from ABA Plumbing & Gas immediately.
A leaking pipe is usually not as obvious as a burst pipe to notice, as our pipes are concealed in our walls, ceilings and underground it takes time for the damage from the leaking pipe to surface.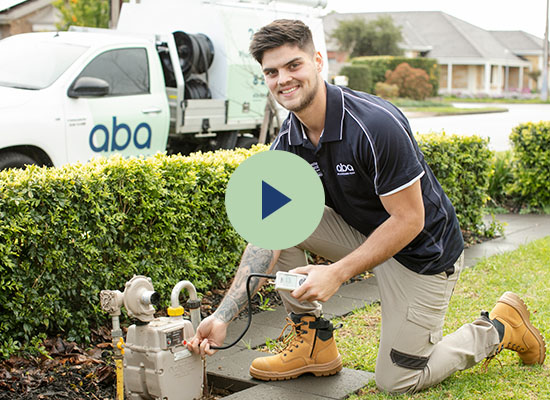 There are some tell-tale signs that may indicate a leaking pipe on your property:
Dampness, or discolouration of carpet

Especially in areas near bathrooms, laundries and kitchens.

Ceiling changes

Including sagging, discolouration or strange marks.

Damp and musty smells

Flakey, or scaly paint

Including in light fittings.

Poor water pressure

Increased water bills

With no reasonable explanation.

Dripping, hissing, or the sound of running water

When no taps are turned on.

Cracked or damp pavers, pooling water or soft depressions

On your exterior property.
What causes a burst or leaking pipe?
There are many reasons that can cause a pipe to burst or leak with the main factors being damage from tree roots, corrosion, incorrect pipeline installation (which is why it is always advised to use a professional and qualified plumber!) rodent damage, movements caused by ground vibrations, blocked pipe damage through to just ageing pipework. Leaking or burst pipes can happen in any building – old or new, and can happen at any time.
For a burst or leaking pipe repair in Adelaide call ABA Plumbing & Gas ANYTIME on 08 8297 7637. We'll have a local plumber to your location, no matter which metro suburb of Adelaide you are in, to quickly repair or replace your leaking or burst pipe with a professional service and quality workmanship guaranteed. Our trusted Adelaide emergency plumbers are available 24/7 and provide pensioner discounts.
How to test for a leaking pipe
Besides the more obvious visual reasons that are listed above, the only sign that may indicate a leaking pipe on your property is an increase in your water bills. You can confirm your suspicions of a leaking pipe yourself by checking your water meter readings. Take note of the numbers on your water meter, do not use any water on your property for approximately an hour then go back and read the meter numbers – if they have increased then there is a leak present somewhere on your property.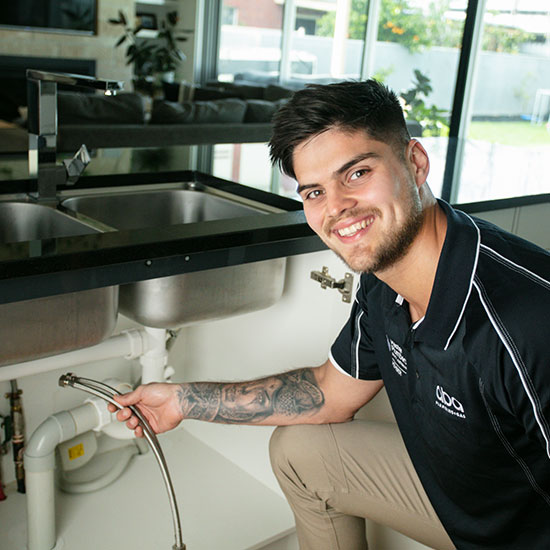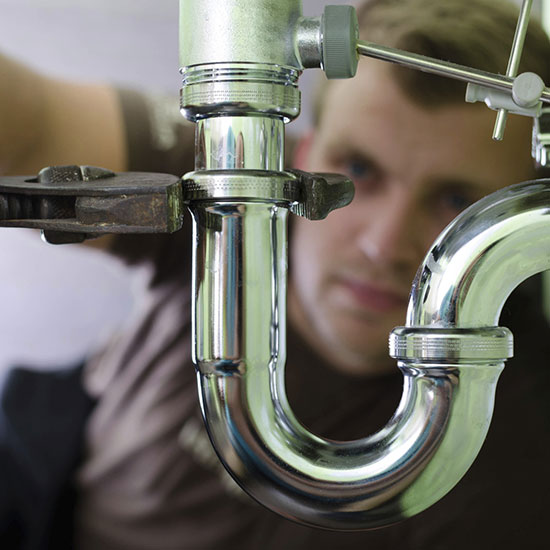 Fully insured & qualified local Adelaide plumbers
When it comes to a burst or leaking pipe in Adelaide you should only trust a fully qualified and insured local plumber to provide the pipework repairs or replacements. This not only guarantees safety and longevity from the plumbing repair but is also a major factor for any required insurance claims that may be eligible due to any structural, or other, damaged caused. At ABA Plumbing & Gas we are your local fully qualified and trusted Adelaide master plumbers.
ABA Plumbing & Gas are your Adelaide water leak detection and repair specialists. We come to you fully equipped to locate your leak and provide a fast leaking pipe repair, or burst pipe repair or replacement 24/7 – all Adelaide suburbs.
What else do our Plumbers in Adelaide offer
Same day emergency plumbing, available 24/7

Qualified Adelaide Master Plumbers

Online discounts when you mention our website

Pensioner discounts

All work guaranteed

Expert advice and sustainable plumbing solutions

Extremely competitive pricing

Gas safety checks starting from only $99

Free, no obligation quotes