Pricing by the
job

, not by the hour!*

Call before midday for same day repairs* 
On time plumbers guaranteed,
or $50 cash back*
10% Pension Discount available*
$0 deposit. Interest free terms available
4.7 star service rating based on Google reviews
20 year labour warranty*
ABA Plumbers & Gas – Service you can depend on

Repairs from $99*
Did you know that heating water is the second largest single user of energy in households? While we all enjoy consistent and continuous hot water supply from the taps or a soothing hot shower, rising energy costs—along with their adverse environmental impact—make it a good time to take a closer look at the various options now available in hot water systems.
So if you are considering a change of your existing hot water system, have you reflected which type of water heater is right for your home and usage? Some of the key factors to consider include your hot water requirement, size of the family and residential unit, price of the system and installation, cost and availability of energy sources, energy factor rating of the water heater, and whether the system meets local water heater regulations. If all this information is too daunting and causing you stress, let the experienced crew at ABA Plumbers & Gas handle your hot water system needs. We are experts in hot water systems and are happy to answer your queries before giving a highly competitive quotation that meets all your needs. Don't put off getting that old, run-down hot water system out of your home any longer. Give us a call for a free quote or consultation and enhance your comfort and energy savings today. Our thorough services leave our valued customers completely satisfied with the outcome. Try us today!
Vulcan hot water system – Built with the best
Vulcan is widely recognised for high quality and high performance hot water solutions at a very affordable price. It is such a popular choice for reliable water heating for its robust quality of materials, durable design, pioneering technology, adaptability for Australian conditions and generously warranty of 5 years. Vulcan manufactures a wide range of energy efficient and durable electric storage hot water systems.
The brand is very popular for its high quality materials and proven technology that combines to make it a great choice for dependable water heating and a hot water system that stands the test of time. It's built with high strength steel able to withstand varying water and heating cycle pressures. It is a precision-engineered equipment made with the best components and materials. Lastly, Vulcan is easily available throughout Australia and is a choice of thousands of families.
Comprehensive services for customer delight
ABA Plumbing & Gas is a proud supplier of Vulcan heating products and is skilled to install Vulcan systems to tackle all hot water issues you might have. Purchasing a new hot water system is a long-term investment and we understand that choosing the right one is no easy task. This is why we offer complete step-by-step advice to help you find the right unit for you and your family. We not only offer best quality Vulcan hot water systems but also advice you on the operation of your water heater. Through our professional plumbing journey, we have experienced and learned a great deal about what customers look for in hot water systems. Every solution and service we offer is designed around our customers and their unique requests. We do our best to make the hot water system decision easier for you from choosing the right system, installing it and servicing that system.
We take total approach to support
At ABA Plumbing & Gas, we know just how important hot water is to the smooth functioning of your home. Reliability and efficiency is everything. When you choose us, you're getting 100% satisfaction. We offer comprehensive services and after sales care for your hot water system. So in the unlikely event something does go wrong, all you have to do is call us at 08 8297 7637 and you can be certain the issue will be fixed as fast as possible. We work round the clock so you enjoy perfect hot water everyday.
Call us today for any inquiries or browse our full selection of Vulcan water heaters online and find a well-priced, durable solution to any installation. We guarantee highest service and great warranty on new installations. Don't forget to mention our website to avail online discounts!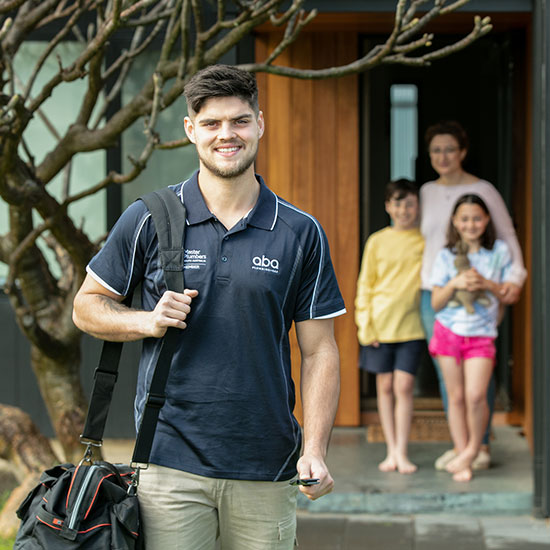 What else do our Plumbers in Adelaide offer
Same day emergency plumbing, available 24/7

Qualified Adelaide Master Plumbers

Online discounts when you mention our website

Pensioner discounts

All work guaranteed

Expert advice and sustainable plumbing solutions

Extremely competitive pricing

Gas safety checks starting from only $99

Free, no obligation quotes
We use the following trusted Hot Water Brands
We believe in quality products and a quality plumbing service and will never steer our customers wrong.
To get a free and no obligation quote on a new hot water heater installation, repair or replacement in Adelaide call us today and we won't charge a call out fee*! Mention our website and receive $50 off any hot water service install*.
*Terms & Conditions apply
We are certified install, repair and service agents for all the leading hot water system brands including: